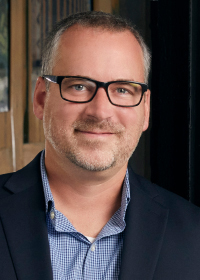 Richard L. Root, AIA, NCARB, LEED AP BD+C
Principal
Architecture and LEED Coordination
Baltimore, MD Office
(443) 490-7201
RRoot@mragta.com
RICHARD L. ROOT, AIA, NCARB, PROMOTED TO PRINCIPAL
Rich Root, a leader of architectural projects at MRA's City Studio in Baltimore, has been named a Principal of MRA.
With 24 years of design and management experience (18 with MRA) in the architectural and engineering field, Rich has successfully managed a variety of projects, meeting tight deadlines without compromising quality. Rich has provided architecture and led design teams on hundreds of projects from Maine to Florida including new construction, renovations and additions, and interior refresh projects. As a team leader, he is a diligent planner and problem solver who endeavors to exceed client expectations.
Rich is a registered architect in District of Columbia and 15 states, and a LEED (Leadership in Energy and Environmental Design) Accredited Professional. He earned his Bachelor of Science in Architecture from University of Maryland College Park and is a member of Phi Sigma Theta National Honor Society. He also is a member of American Institute of Architects (AIA), U.S. Green Building Council, National Council Architectural Registration Board (NCARB), International Code Council (ICC), and Innovating Commerce Serving Communities (ICSC).
Rich's design and management experience includes retail, commercial, medical, residential, and governmental projects. He is currently overseeing multiple projects in Maryland, Delaware, Virginia, Connecticut, North Carolina, South Carolina, Georgia, and Florida.