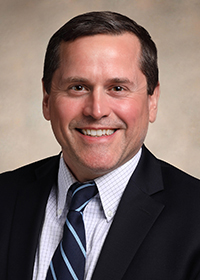 Thomas H. Sheckells
Principal
Civil / Site Design
Towson, MD Office
(410) 821-1690
TSheckells@mragta.com
THOMAS SHECKELLS PROMOTED TO PRINCIPAL
Thomas Sheckells, a 20-year veteran at MRA, has been named a Principal of the firm.
Thomas graduated from Towson University with a Bachelor of Science degree in Geography, Environmental and Urban Planning. He is currently overseeing several projects in Baltimore, Anne Arundel, and Howard Counties in Maryland.  He is a member of MBIA.
Working out of MRA's Towson office, Thomas promotes quality and timely project completion of site design, development, and permitting of single-family and townhouse residential communities, multi-tenant neighborhoods, commercial and industrial properties, retail centers, government projects, fuel service and convenience stores, car washes, restaurants, and telecommunication projects. His design process includes developing alternatives analysis to evaluate cost-effective options, while solving problems associated with severe site constraints. He also provides hands on leadership to design teams and coordination with clients, architects, contractors, real estate agents and review agencies to assure quality and timely completion of projects.
Thomas has extensive design experience that includes site layout and design, grading, earthwork analysis, storm drain and utility design, hydrology and hydraulic analysis and design, erosion and sediment control design, culvert analysis and design, roadway design and stormwater management design.  Thomas has extensive knowledge of the development process in Anne Arundel County, Baltimore County, and Howard County.