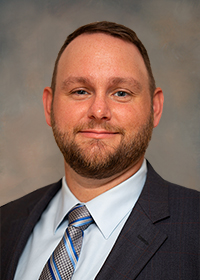 Jeremy M. Keeny, PE, PLS
Principal
Civil Engineering, Land Planning, Site Development, and Surveying
Raleigh, NC Office
(984) 200-2103
JKeeny@mragta.com
JEREMY KEENY, PE, PLS, PROMOTED TO PRINCIPAL
Jeremy Keeny, a registered Professional Engineer (PE) and Professional Land Surveyor (PLS), has been named one of MRA's newest Principals. Jeremy joined MRA in early 2020 as an Associate in the Raleigh, NC office.  With more than 21 years of experience in the land development industry, Jeremy has an established history of successful project management, civil/site engineering design and an extensive surveying background. He has coordinated with various municipalities and regulating agencies across multiple states to obtain necessary permits and approvals for various design projects, as well as construction administration during project construction.
Jeremy is licensed as a PE in North Carolina and 10 additional states and is licensed as a PLS in the Carolinas and Virginia.  He received his Master of Engineering Management degree from Arkansas State University in 2021, which is where he is currently pursuing his Master of Business Administration degree. Additionally, Jeremy received his Bachelor of Science in Civil Engineering with a concentration in transportation and water resources from North Carolina State University.
Jeremy focuses on providing a high quality and valued product and he has proven his ability to successfully manage project schedules and budgets. He manages commercial, industrial/distribution, infrastructure, renewable energy, and large and small residential developments and subdivision designs. He is currently overseeing multiple projects in Johnston, Mecklenburg, Wake, Durham, Person, Guilford, Wilson, Forsyth, Franklin, Harnett and Lee Counties in North Carolina.