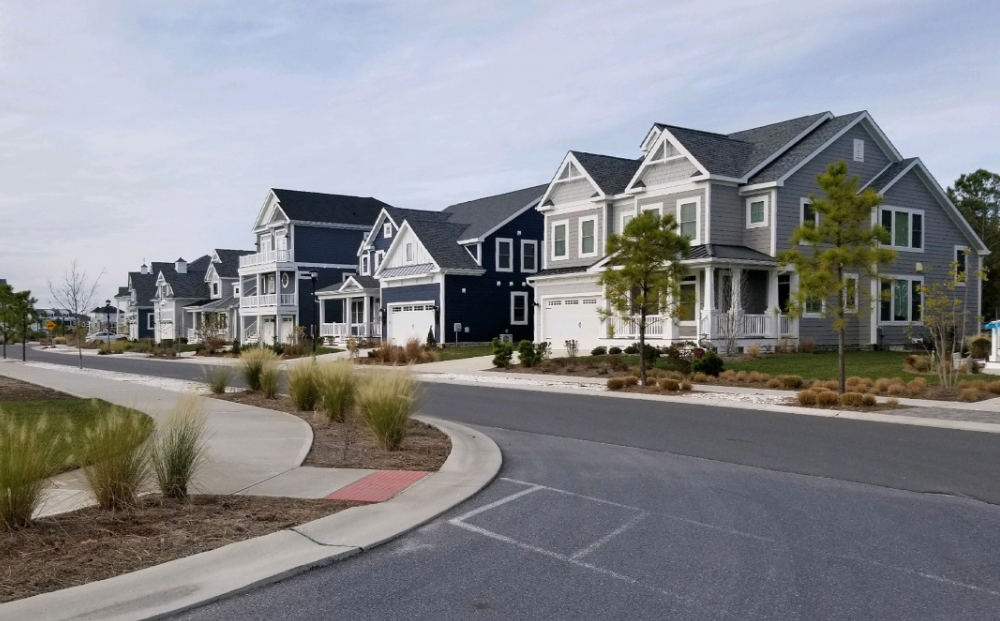 AWARDS:
Community of the Year – Maryland Building Industry Association's, Land Development Council
Community of the Year – NAHB's Best in American Living Awards
Community of the Year – Great American Living Awards (GALA)
Community of the Year – Home Builders Association of Delaware
Best Residential Community – Coastal Style Magazine
MRA has been providing Builder Services at this 1,000-acre, award-winning resort-style, waterfront community overlooking Assawoman Bay in Fenwick since 2008. Working directly for homebuilders, NV Homes, Schell Brothers and K. Hovnanian Homes, MRA's services have included engineering and surveying services for the individual lots including preparing overall site and grading plans, field run topographic survey of lots, preparation of individual site plans for building permit, house construction stakeouts, pinning footings, wall checks and boundary surveys for settlement. To date, MRA's services have been provided for the following individual residential developments within the overall master-planned community: The Commons (NV Homes 2008-2014), Sun Ridge Crest (NV Homes 2013), Coastal Crossing (Schell Brothers 2014), Sea Grass Bend (NV Homes & Schell Brothers 2014-2018), Captain's Cove (Schell Brothers 2014-2016), The Shoals at Sunridge (NV Homes 2015-2017), Magnolia Crossing (Schell Brothers 2015-2020), Harbor's Edge (K. Hovnanian Homes March 2020-Present) and North Haven (Schell Brothers July 2020 to present).