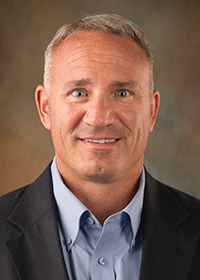 Phillip L. Tolliver, P.E.
President
Phillip L. Tolliver, P.E., is MRA's fourth president since our companies founding by Rich Morris and Kirk Ritchie in 1979.  Past presidents include Rich Morris, Robert Bradley, and Frank Hertsch.
With a career of notable success and experience in the land development industry, which spans five decades, Phil succeeds Frank Hertsch, P.E., who will continue as a principal of MRA in a full-time administrative role.
Phil began his career in land development in 1987 at MRA. Prior to his new position, Phil served as the principal-in-charge of our New Castle, DE and Raleigh, NC offices, and an owner of MRA and our affiliate firm, Geo-Technology Associates, Inc.  In addition to being actively engaged in project management for 30 years, Phil has 20 years of experience leading corporate management decisions as a principal of MRA.  Additionally, he is a registered professional engineer in Maryland, Delaware, Pennsylvania, Ohio, and North Carolina, and holds a bachelor's and a master's degree in civil engineering from Johns Hopkins University.
Phil has worked to advance the interests of the land development industry on many levels. He is on the Government Affairs Committee of the Builders and Remodelers Association of Delaware, and he is a member of American Society of Civil Engineers, Associated Builders and Contractors of Delaware, Johnston County Building Industry Association, Wake County Home Builders Association, and Home Builders Association of Durham, Orange & Chatham Counties.
"MRA has experienced more than 40 years of strategic growth, and I look forward to the opportunity to build on MRA's track record of exceeding expectations and delivering top quality service to our clients." ~ Phil Tolliver.